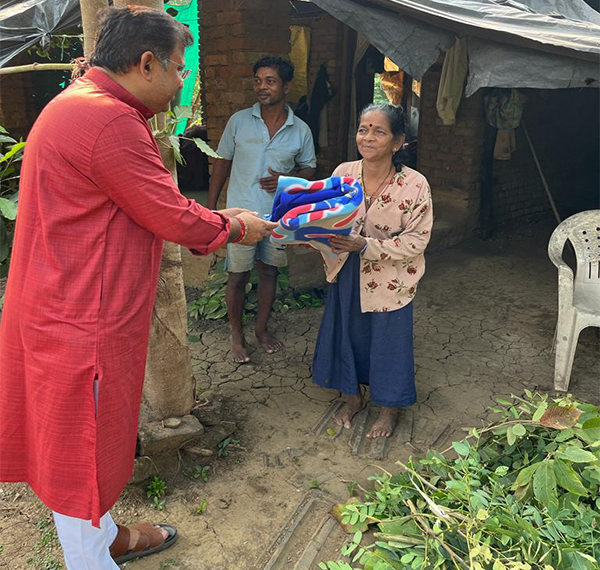 Our Initiative and Contribution to the Society
Every business has a responsibility beyond its basic responsibility to its financers, suppliers and customers, a responsibility to paying back to the society. Hexagon has taken its first stride towards social responsibility through "Shri G.D. Kapadia Foundation". This attempt is focused on making a positive contribution to those communities who necessitate support on Environment, Education, Safety and Health.
Hexagon management is actively pursuing this agenda not only as an act of Compliance under the new Companies Act, but also as a conscious effort to give it back to the society, which has been one of its core values.
Blanket, clothes, notebooks, food and medicines are distributed to necessitates regularly every year and whenever necessary.
Environment Day
Hexagon Team celebrates "Environment Day" on 5nd June every year, and a tree plantation program is organized on this day, joining the global initiative to demonstrate support for environmental protection.